As a Roman Catholic Academy Trust our faith is central to our mission to provide a Catholic education.
We place Christ at the centre of everything we do and strive to achieve.
Our identity as Roman Catholics influences all areas of our schools lives.
Diocese of Middlesbrough
The Roman Catholic Diocese of Middlesbrough is home to 56 schools and academies providing Catholic education to just over 17,700 children and young people.
The Bishop's Vision for Education is 'to make Christ known and loved through the provision of excellent Catholic education and schools intent on finding Christ in their daily lives and sharing that encounter with others.'
The Diocese covers the large historic geographical area of the 'North Riding', with schools and academies in the 7 Local Authority areas of Redcar & Cleveland, Middlesbrough, Stockton on Tees, North Yorkshire, York, East Riding and Hull.
The diocese is led by Bishop Terence Patrick Drainey, the 7th Bishop of Middlesbrough who provides Catholic schools to help him as first educator of the Diocese in his mission of making Christ known to all people.
Bishop Drainey was born in Manchester in 1949, was ordained a priest on July 12 1975 and ordained and installed bishop on January 25 2008
It is the mission of all Diocesan schools to contribute to the creation of a society that is highly educated, skilled and cultured making a contribution to the common good of society and its culture.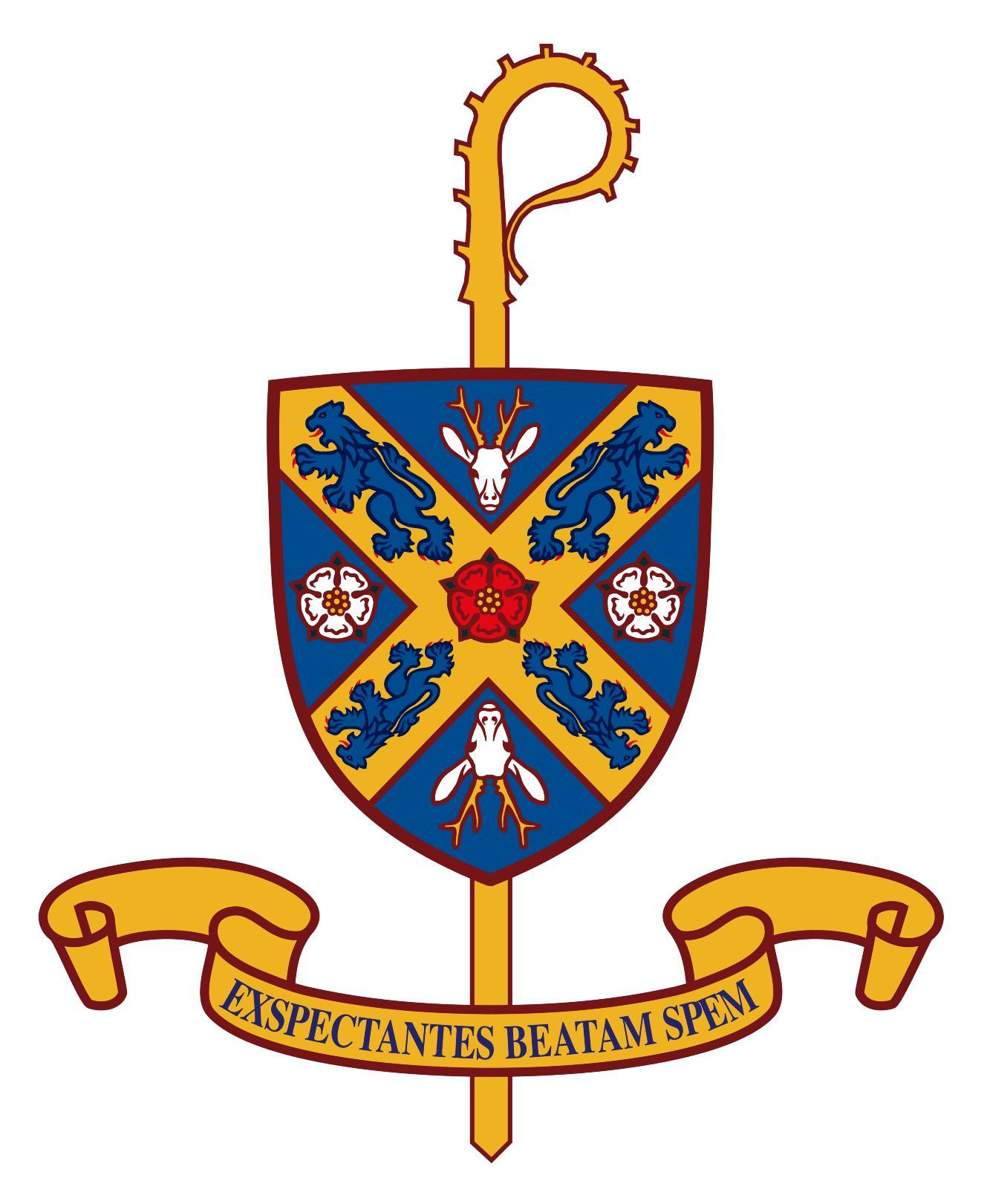 About Catholic schools
There are 2122 Catholic schools in England and 87 Catholic schools in Wales. Catholic schools make up 10% of the national total of state funded schools. The Catholic Church is the largest provider of secondary education and the second largest provider of primary education in the country.
There are more than 850,000 pupils in Catholic schools. These pupils are educated in a culture of inclusion, tolerance and mutual respect, providing pupils with a collection of values that enable them to play a full part in British society in service of the common good.
Catholic schools serve more diverse and disadvantaged communities reflecting the multicultural nature of Catholics in England, many of whom come from the new and old migrant communities. 18.8% of pupils at Catholic primary schools live in the most deprived areas compared with 13.5% nationally. 16.5% of pupils at Catholic secondary schools live in the most deprived areas compared with 11.3% nationally.
Catholic schools welcome children from families from a range of faith backgrounds. 33% of pupils at Catholic schools are of other faiths or none. Catholic schools educate more than a quarter of a million non-Catholics and have a track record of supporting minority religions as they integrate into the local community.
All Catholic voluntary aided schools teach the national curriculum including evolution and reproduction in science. Catholic schools do not teach creationism as to do so would be against the teaching of the Catholic Church. Catholic schools teach about other faiths and are obliged to follow guidance from the Catholic Bishops' Conference which states that Religious Education must provide pupils with a basis of knowledge and theological understanding of the Catholic faith and an awareness of the faith and traditions of other religions in order to respect and understand them.
Catholic schools and academies have the same accountability to the local authority/Department for Education/Welsh Government as non-Catholic schools and academies. In addition to this, they are also subject to an extra inspection regime to provide accountability to their diocesan bishop that high academic standards and the Catholic life of the school are maintained.

(source: www.catholiceducation.org.uk )
For details of our parish churches, parish priests and mass times please refer to the document below: